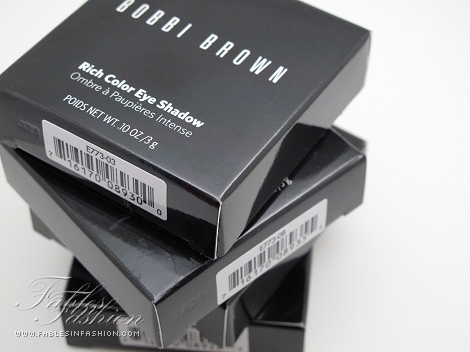 As you know, whilst in Hong Kong….money was exchanged for goods…. repeatedly… I had only then read about the new Bobbi Brown Makkakesh Fall 2011 Collection online. So I was pleasantly surprised to find the same collection available in Hong Kong and knew I had to take home a few with me.
One of the items I purchased was the eye shadows, in total there are 8 shades, 4 which caught my eye. Today I'm going to be reviewing and featuring Sand Dune, Pink Silk, Rich Kashmir and Royale.
Basically Bobbi Brown claims that these shadows are intensely pigmented, creamy texture, easy to apply and long lasting.
I can't honestly say it lasted for 12 hrs, I actually haven't worn them for that long. I did make it to about the 6-7hr mark before washing it off and it hasn't budged at all (keeping in mind I did use a primer).
The texture is very creamy, almost feels a bit like velvet when pressed against my fingers and applies smoothly to the eyes.
The only gripe I have with Bobbi Brown's description is the pigmentation; these shadows in my experience are not at all "intensely pigmented". To get the pigmentation you see on my swatches, it took about 2-3 swipes and you can see how light the application is on my eyes below.
Sand Dune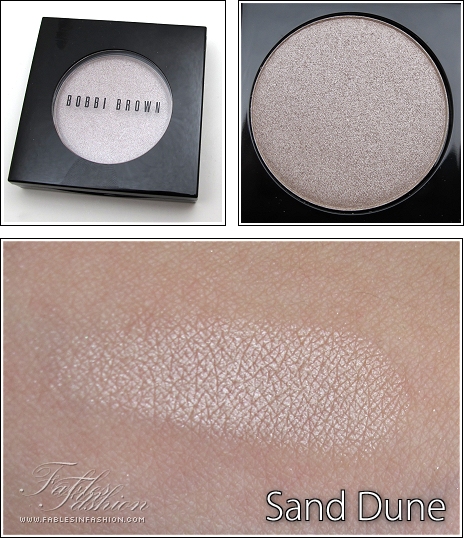 Pink Silk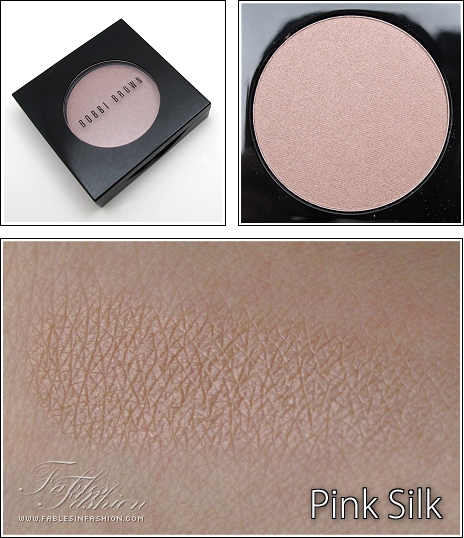 Rich Kashmir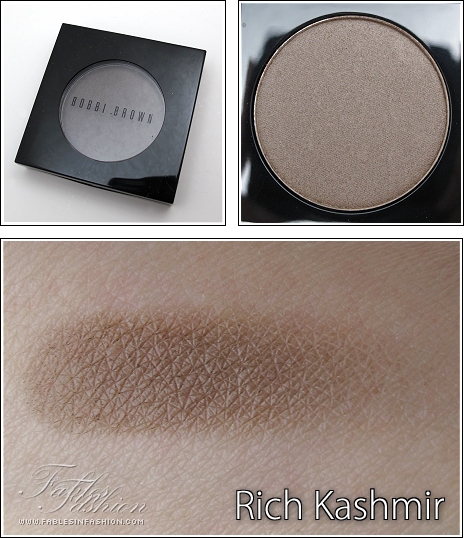 Royale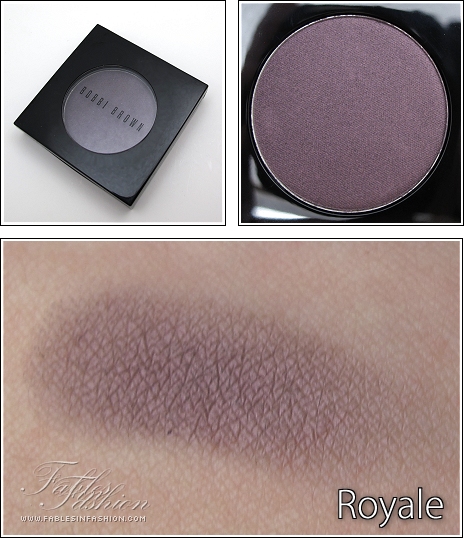 However to me personally this is not a bad thing. Bobbi Brown isn't a brand I look too for strong pigmentation, to me they are fair more neutral, natural and everyday friendly. And I like the fact that these shadows are not too pigmented as it gives me more control to build the colour up. I never use heavily pigmented shades for work / everyday despite what my Book of Fables gives off, just because my makeup needs to be subtle and if the shadows are too pigmented, it's very easy to over apply.
This is exactly why I have different makeup for different purposes. Bobbi Brown, Chanel, Dior etc are fantastic for my everyday "I'm in a rush can don't have the mind / mental morning ability to apply this correctly" mornings for work. And then I turn to brands like MAC, Inglot, NYX, Coastal Scents etc for when I do have the time to concentrate on what I'm putting on my face or when I actually need extreme pigmentation for a particular makeup look aka Book of Fables.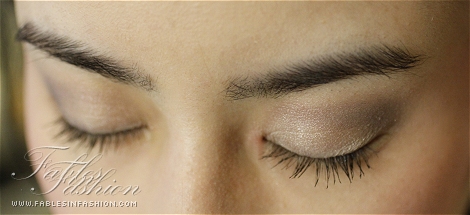 Sand Dune all over the lid, Pink Silk above the crease and Royale in the crease
I wouldn't say these are the best products ever released by Bobbi Brown, but they relatively easy to work with for people new to makeup / those who lack confidence with their makeup skills and as always, anyone looking to do more subtle neutral looks. Bobbi Brown is certainly a known brand for neutrals and everyday makeup.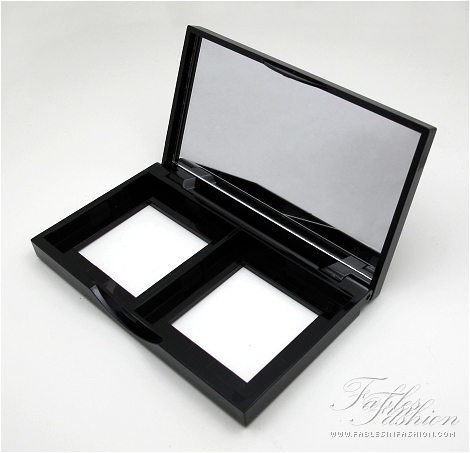 This little palette came free with my purchases 😀
These eye shadows are limited edition and I can't seem to find them on the Australian Bobbi Brown website (so perhaps not available in Australia?). They are available on the American Bobbi Brown website for $24US each though.