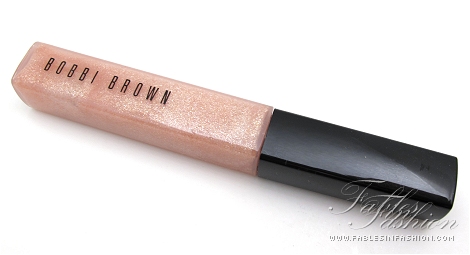 Pros:
Non-gritty texture
Minty flavour
Leaves lips feeling refreshed / slight tingle
Visbily high shimmer / micro glitters
Cons:
Semi sticky formula
Requires several applications for one wear
Price: $42AU / $23US
| | |
| --- | --- |
| Rating: | |
Where: Bobbi Brown, Myer and David Jones.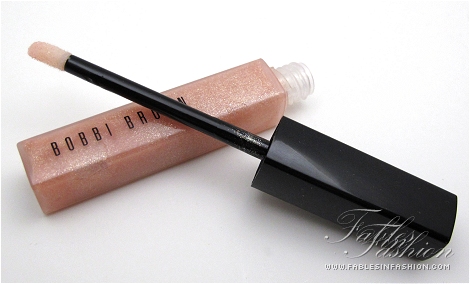 One of the newer glosses released from Bobbi Brown, though as per usual, I'm probably a little late to the party. Despite appearing pink in the tube, this gloss is pretty sheer in terms of pigmentation. No surprises it's name "Bare Sparkle" rings true to the product formula. I found the formula to be relatively sticky, but not as bad as Lancome's Juicy Tubes. Not as thick in formula either.
Check out the amount of micro shimmer packed into this gloss below. Unfortunately to really get the full blown effect you do need to re dip your applicator several times to get a decent amount, something I always hate doing.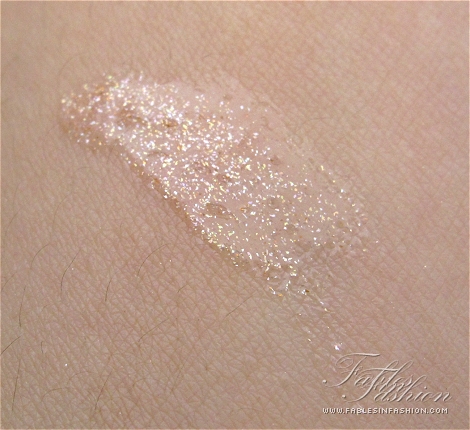 Despite the high level of micro-shimmers, this formula is not at all gritty. I was expecting to feel a sandy texture when I pressed my lips together, but nope. Smooth as a crème formula.
All in all, a good gloss. It doesn't have any outstanding features to really highlight, nor is there anything terrible about it. I am however sure a gloss like this is relatively dupe-able for less. I'd only personally consider this gloss if you love Bobbi Brown or want a gloss with a minty feeling.