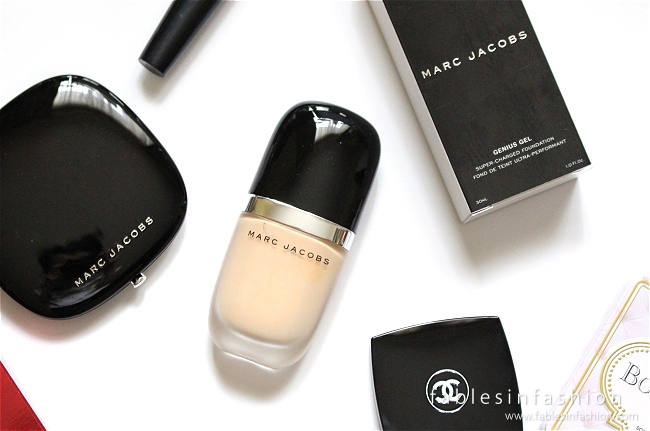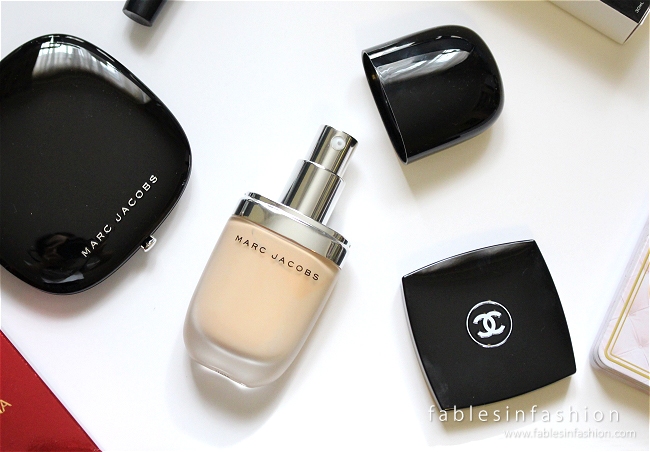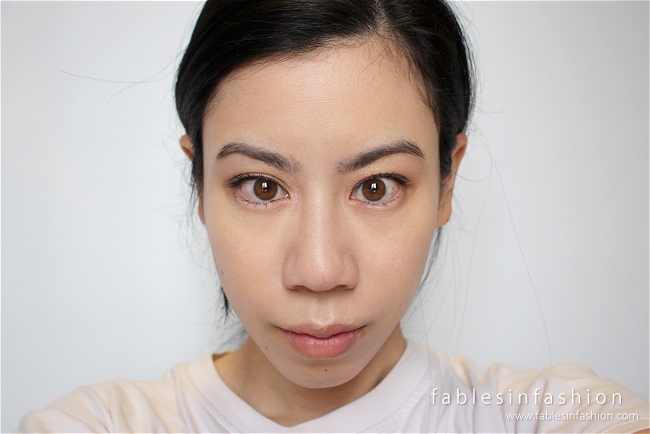 The Marc Jacob makeup range is slowly becoming one of my favourite brands to use, I've tried a few of their products and so far and have been very impressed. I actually really love the feel of their brushes… but I'm trying to be good and not over spend on brushes I don't "need"… yet… (says the girl who just bought her first Hakuhodo brush…)
Besides the point, their liquid foundation has been one of the products on my "must try" list for a while (let's be honest, everything I haven't reviewed is on that list), so I naturally picked up a bottle during one of my trips to the USA.
This is a really lovely foundation, but it doesn't particularly stand out as being an absolute must have. The coverage ranges from light to medium, and it sets nicely on the skin though I would use a powder to mattify any dewing areas of the face. Longevity wise, it will hold up nicely for an entire day at school or work, but I did notice a bit of wear around the sides of my nose towards the afternoon. Nothing a bit of extra powder can't cover up (I carry powder foundation with me for touch ups)
I love that this comes in both a pump and glass bottle, I always feel that these two elements instantly add a touch of elegance to any foundation product. Superficial I know!
One of the reasons I'm determined to keep using this is thanks to its anti-aging benefits. Quite honestly I haven't seen much of a difference, but like the Lancome Teint Visionnaire FoundationI figured I would at least finish the bottle before I place my final judgement on it (but let's face it, that may never happen with me)
All in all, this is a great foundation and I would recommend it to those keen on the Marc Jacobs range, but safe for the anti-aging factor, it's quite comparable to many other cheaper foundations in terms of quality. And given the price point, you may want to save your pennies for something a little bit more worthy. A pretty subjective decision!
If you're interested, these retail for $58USD online.
Read More