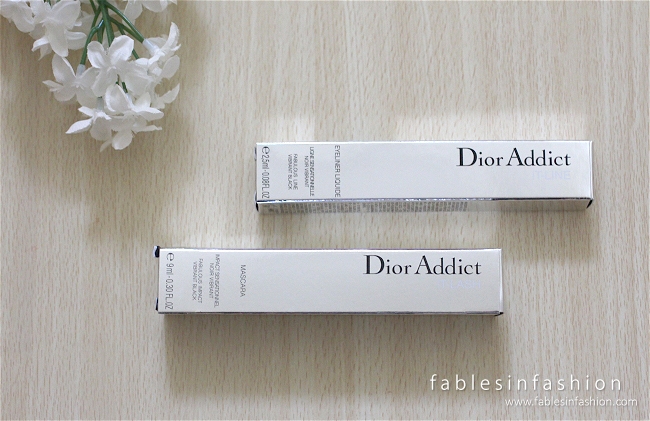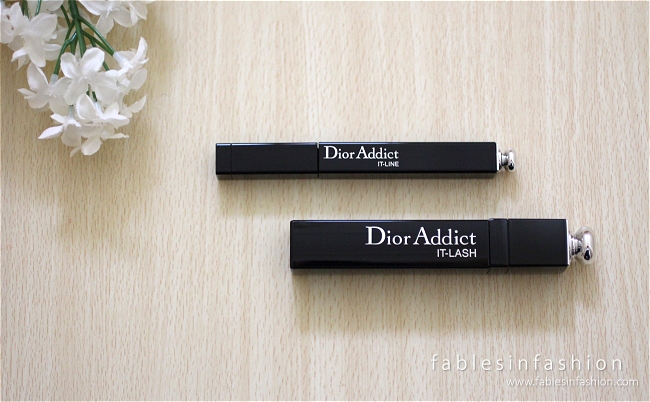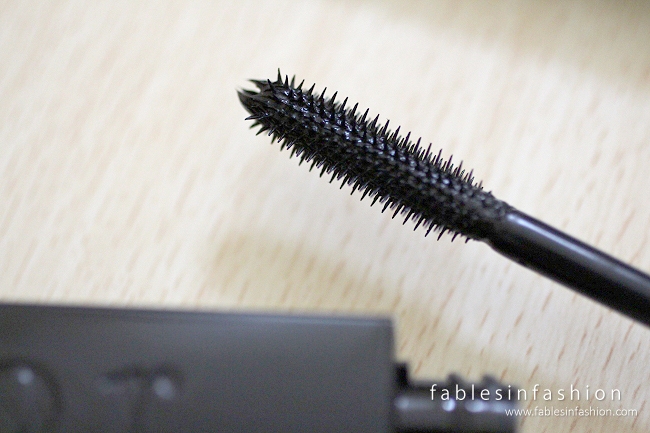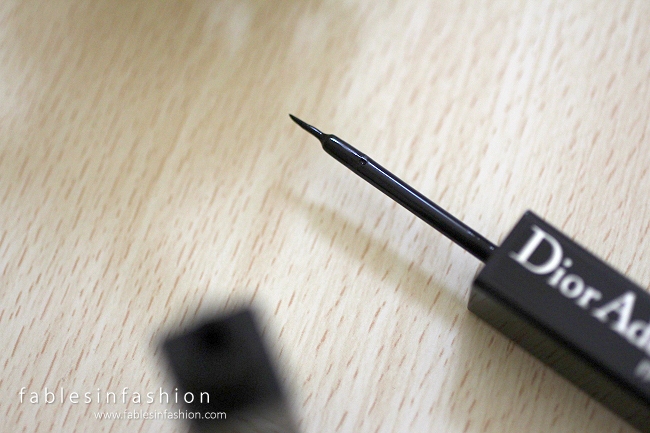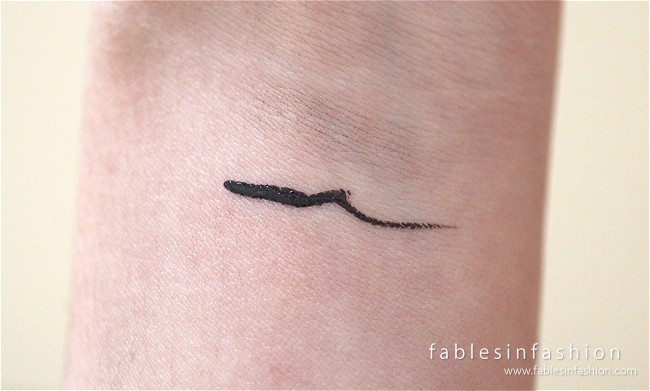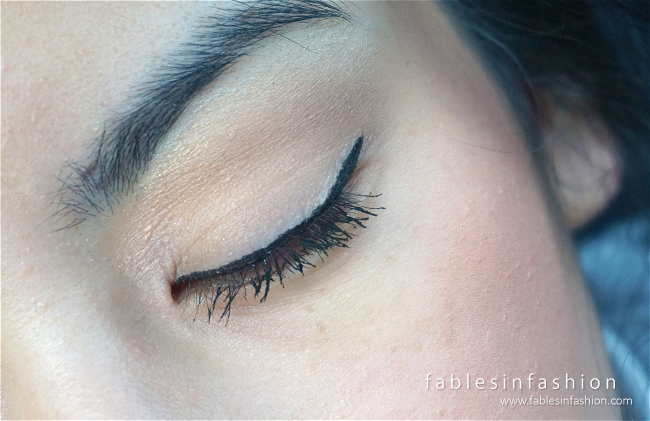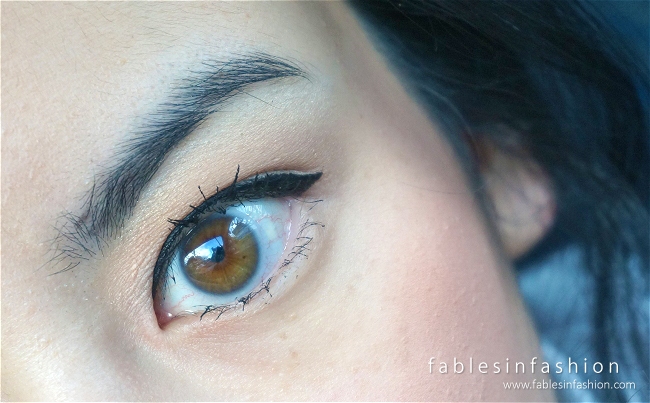 Admittedly, it's hard for me to resist the urge to make a purchase when something new comes out. Even though the better part of me knows that especially with high end goods I should just wait for a few more trusted reviews to come out first. But no, the promise of shiny new things always draws me and here we are. With the new Dior Addict It-Line Liquid Eyeliner and Dior Addict It-Lash Volumising Mascara for you today!
Fortunately, it was good news for both of these, maybe not amazingly well for the mascara, but good enough for me to feel justified in my purchases.
Starting off with the liner, the formula is pretty amazing! Rich, pigmented and very easy to apply. A single coat gives an amazing deep black layer, and made even better than such a tiny brush. I love how small this brush is because it gives me so much more control over how I want to shape my liner as well as fill in any patches I may have missed, it allows for some very fine work. The formula does dry surprisingly quick, which is great if you're like me and tend look up at your computer screen as you do your makeup and can end up with liner in your crease. Certainly not the case with this liner

As for the mascara, it comes with a plastic bristle that's a decent size. To me, it's a good all round mascara, providing decent length and volume, but it certainly didn't leave me in a state of awe like the YSL Baby Doll or Lancome Hypnose. I do however like the fact that the tip of the brush almost reminds me of the Benefit They're Real Mascara wand, not as prominent, but it has a few additional spikes at the tip that makes coating your inner corner lashes that much easier. Personally for me I felt the head of the wand was a little too big for me to adequately coat my lower lashes, which are pretty non-existent and fine as they are. I tend to need thinner wands or sample size mascaras for my lower lashes. A slight downside to what is otherwise a pretty decent mascara.
If I had to pick one from the two, I'd definitely recommend the liner over the mascara. High end mascaras are always an interesting topic, typically mascaras don't last long for me (less than three months because it takes me 5 minutes to do my lashes everyday so I suspect my tubes dry up faster), so spending a large sum of money on something that doesn't last seems wasteful. However I am willing to shell out the cash for high end mascaras that can deliver results I can't find in cheaper brands. This wasn't necessarily the case with this mascara for me, however the liner is a whole different story. I've only been able to find similar results with other high end brands, so I'd definitely repurchase this if I ever run out

One thing to note is that both these products come in a small range of colours, my good friend Violet picked up the pink liner and told me that the pigmentation is so strong that she can paint it over existing black liner and the colour is completely opaque. Knowing that, I'd be keen to try both these products in a different colour to see what the effect is like

But I'm being good, I'm currently on no-spend June (and may extend it to no-spend July…)
If you're interested, the Dior Addict It-Line Liquid Eyeliner retails for $31USD online and the Dior Addict It-Lash Volumising Mascara retails for $26USD online. I know these are now available at Dior counters in Australia, but unfortunately I don't know how much they are

Read More