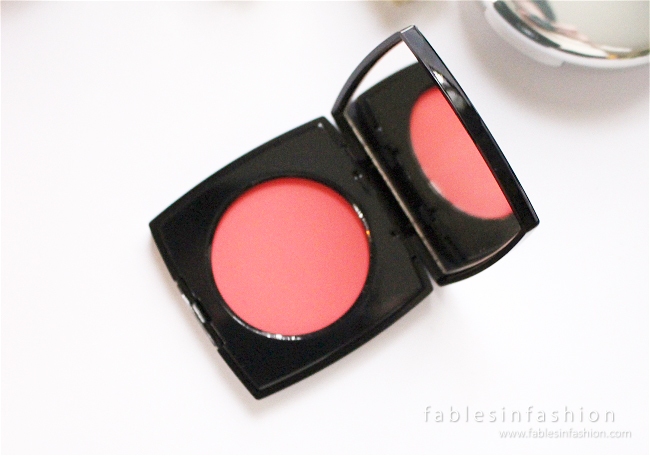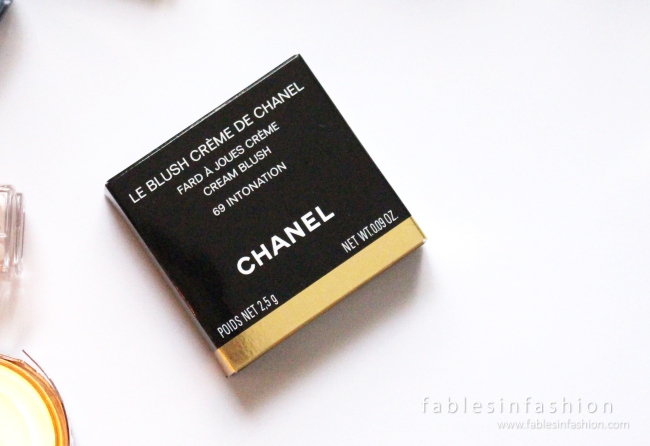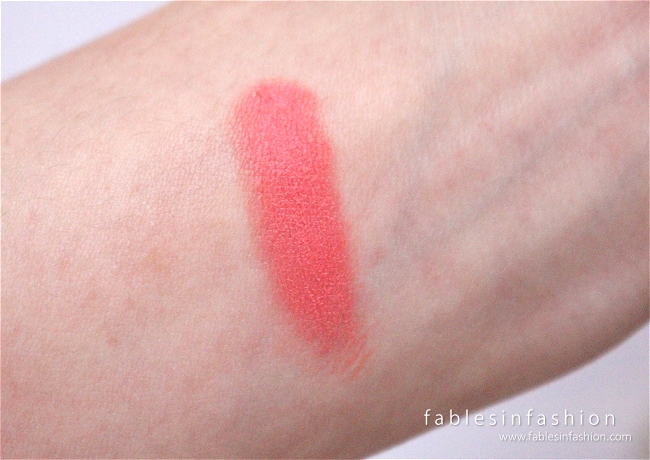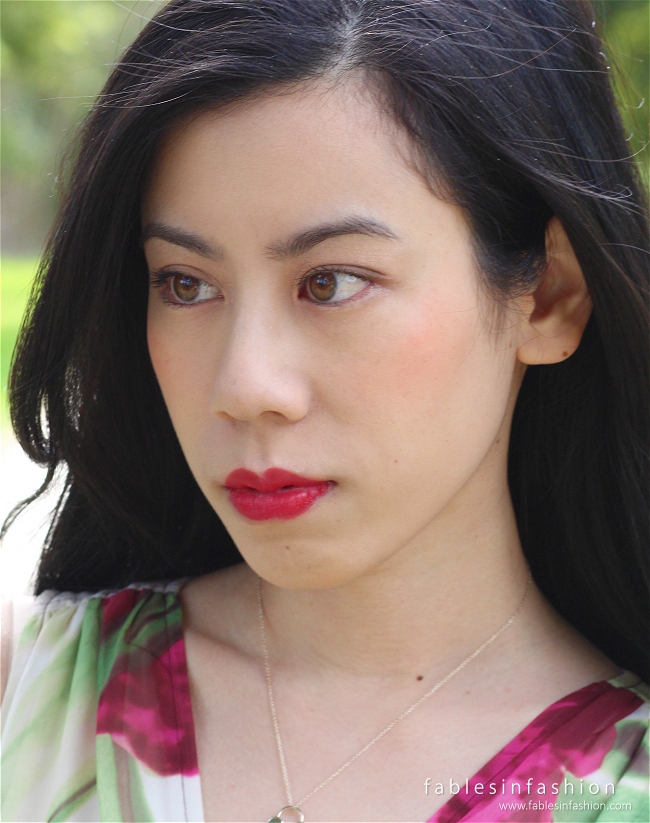 Well over a year ago I picked up two creme blushes from the Chanel Fall 2013 range and fell in love. (You can see my review here). In fact I loved the consistency so much of these Chanel blushes, I decided I needed more. Everytime I find a blush that I love, I need to find the "coral" colour for that range, I kind of have an addiction to coral blushes and knew I needed this.
I like to switch between using my fingers and using a stippling brush, though generally I prefer fingers if I can to avoid wasting too much of the product (also it kinda bugs me that a brush leaves that awful finish on the pan…) I found the texture for this blush to be a lot smoother and almost silicone like when applied. It felt a bit like applying slippery mousse to my cheeks, which made it very easy to blend the colour right out if I took too much.
A single application gives a beautiful natural finish, but two applications is how I managed to get it to show up better for the camera. So it is buildable and leaves a lovely matte finish, which helps add to the natural look this blush can give your cheeks. This is something I'd highly recommend for most people if Chanel is within your budget, as it goes from highly natural to very noticeable.
If you're interested, you can pick up one for yourself in the USA online for $38USD, or if you're in Australia, then direct from David Jones online for $60AUD.
Read More