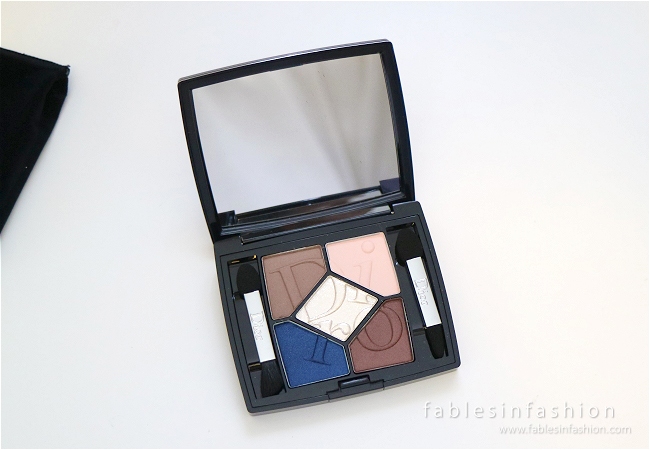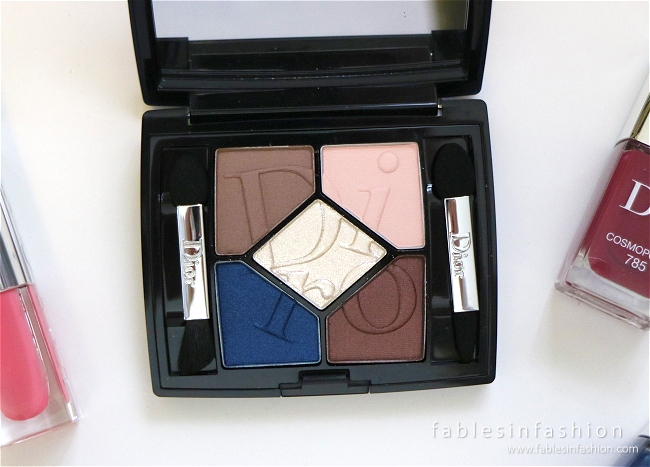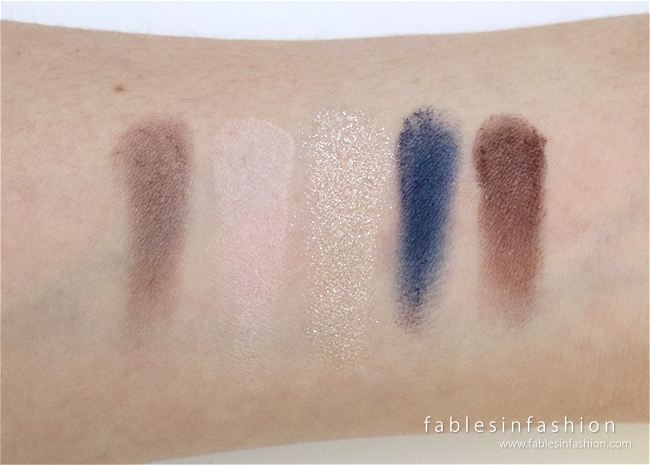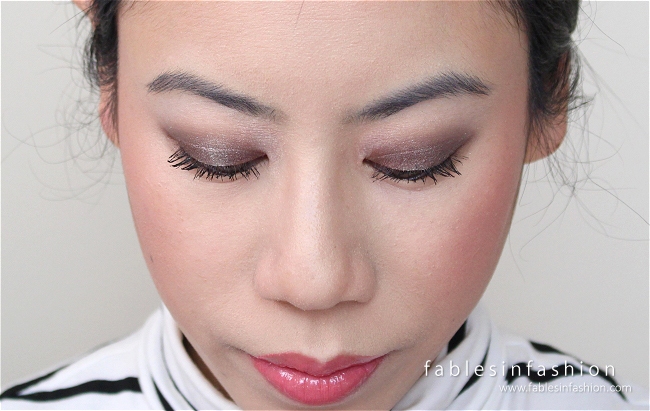 Honestly I was not going to purchase any eyeshadows from Dior's Cosmopolite Fall 2015 collection (said no one ever) because I've been trying really hard to only buy makeup that I was actually use, and stop purchasing stuff that just looks cool in photos (rainbow blush palette anyone!?) .
But I caved because I justified that I would get some use out of this palette called Exuberante ($103AUD / $63USD) due to the neutral shades. True or not, it's still a beautiful palette that features 5 different shades. There are three neutral shades ranging from peach, taupe / soft brown to dark brown. Pretty much all I need for my everyday makeup look (this is how I justified the purchase). It also contains a deep shimmery navy shade which is beautiful but probably something I won't use too much and in the middle is a stunning micro glitter shade! Perfect for inner corners or in my case, placing on the center of the lids for an extra pop. Now this I could see myself using, I love micro shimmer shades in palettes.
The quality is amazing, I completed the look using my standard eye makeup brushes and had no fall out or any issues. I could and have been using this all week now to really test it out. It's a great palette but let's be honest, you probably don't need this exact palette if all you're using it for is to create neutral eyes. Realistically you'll likely pick this up if you love Dior (hands up!), appreciate designer makeup (hands up again) or the colours are somehow just perfect for you (…).
If you're keen to try this palette out then you can find it at Nordstrom or Myer.
Read More