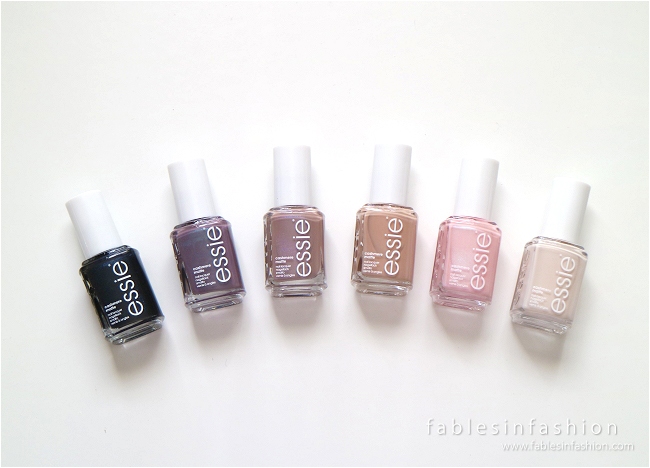 When these beautiful Essie polishes ($16.95AUD) landed in my mail box all I could think of was "yes!" I wish I could wrap myself up in cashmere right now, because this Winter has been unseasonable cold! These limited edition polishes all dry to a satin matte finish, however if you pay close attention to the bottle you'll notice that virtually all shades have micro-shimmers that look amazing. Unfortunately you can't really see it once the formula dries to a matte finish and I found the only way to "draw out" the shimmer is to apply a shiny top coat. In all the swatches below I've applied a glossy top coat to my ring finger so you can see the difference.
Personally I much prefer these polishes with a glossy top coat, just because of the amazing micro shimmers that really give this collection an amazing twist. Just Stitched is my favourite from this collection, at first swatch I thought it was going to come out frosted, but instead it's a stunning satin finish with the most beautiful lavender micro shimmers. A definite favourite!
If you are interested, you can pick one up from Priceline between August and September 2015.
All Eyes on Nudes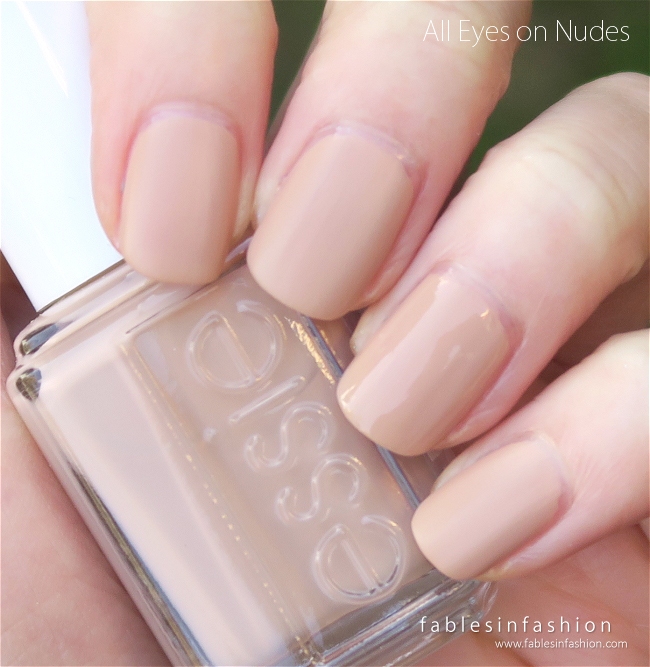 Coat Couture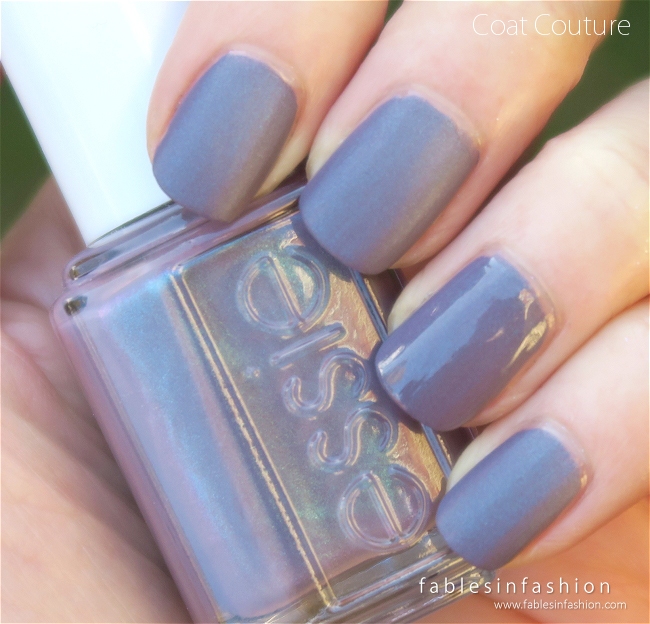 Cozy in Cashmere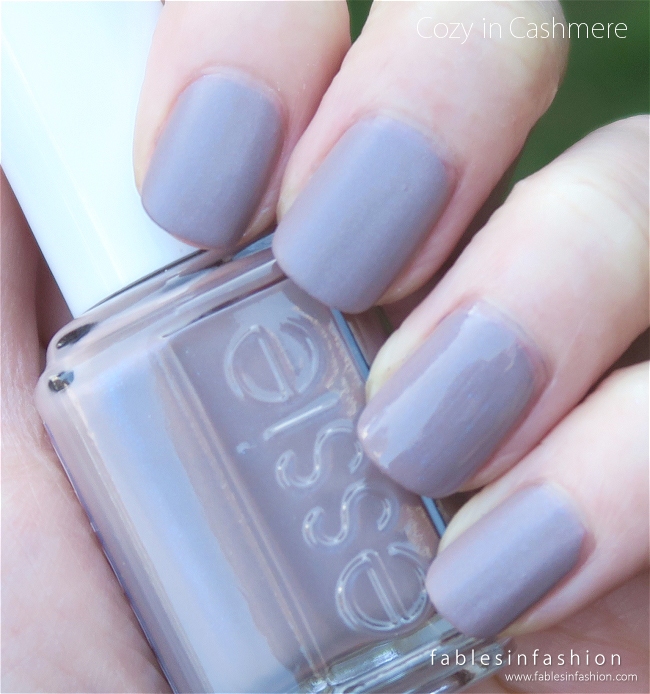 Just Stitched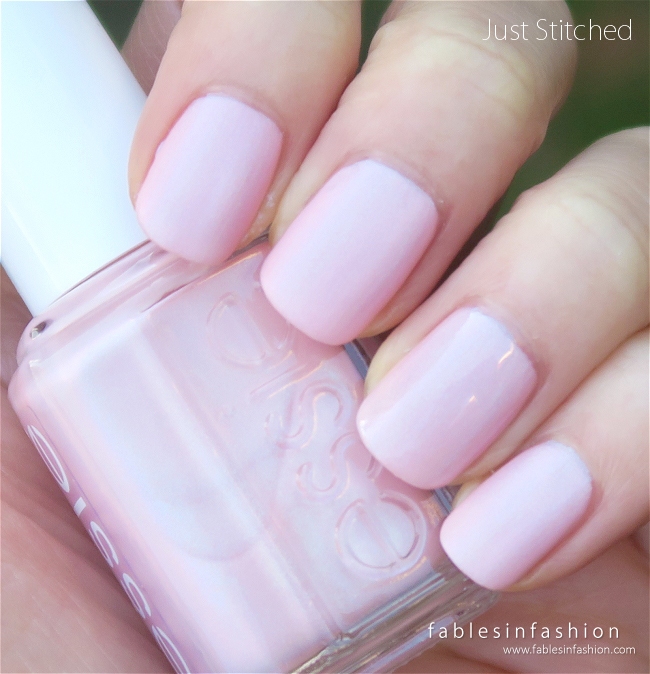 Spun in Luxe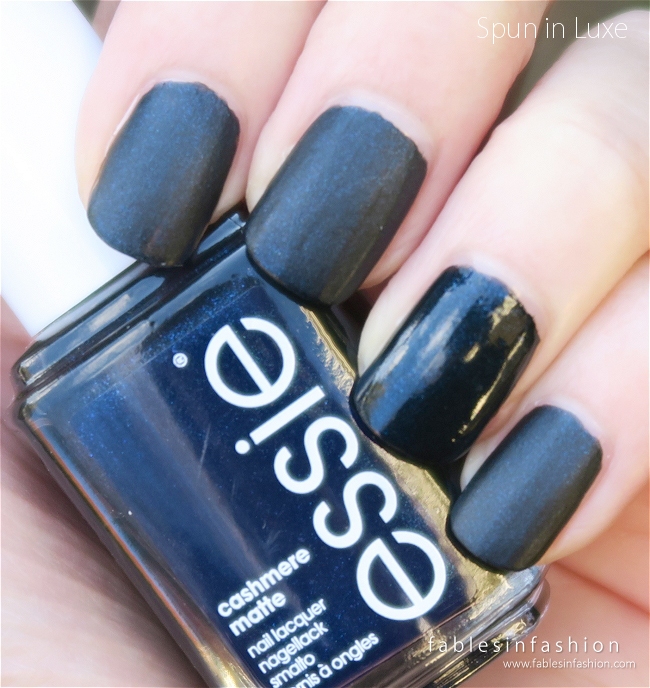 Wrap Me Up