That's right! Heart broken! I am trying to focus more on mature looks and neutral colours, but when I saw this baby staring back at me at Crown, I knew I had to have it. It was so summery and cute!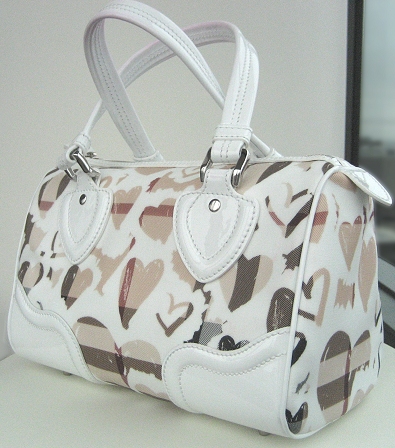 I decided the first time I would wear it would be for Chinese New Year 🙂 Now, I've always known that white PVC and light coated canvas are vulnerable to dye transfer, it's what everyone will tell you (and I've seen it happen to my older bags too). I just didn't realise that a cardigan I had washed a good 4-5 times would transfer its dye within a matter of.. 20 mins total use!? Yep!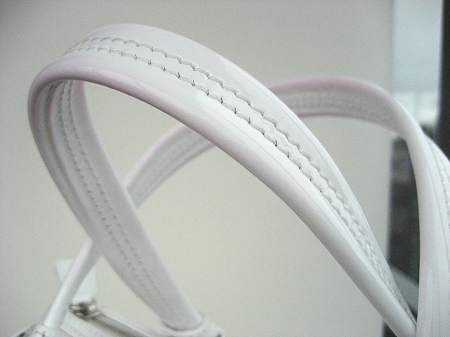 As you can see the handles (and a few other parts of the bag) are tinted in a light pink colour. Nothing will get it off, I have tried everything I can find, even Burberry couldn't help. So my advice is unless you tend to only wear light neutral coloured clothes, think twice about picking up any of the nova check with white PVC from Burberry!
No matter how cute and irresistible the design is!